WATCH OUT – ONLY SMOOTH DRIVES AHEAD

The wait for everything you desire from your car travel service ends. The launch of Unisource, a revolutionary car travel services platform from UNIGLOBE, sets you up for an all smooth drive ahead. This one-stop solutions platform, offering world-class service across the widest geographical network, a seamless booking experience and maximum savings, will redefine how you cover ground – literally!
Read more »
---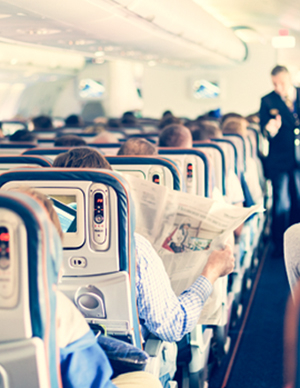 HOW PREMIUM ECONOMY BECAME THE NEW HOT SEAT

What lies between the flatbed seat of the plush business class and sleepless nights in the cramped economy? The new hot seat onboard – premium economy. Priced slightly higher than standard economy and much lower than business, these seats are turning into the most coveted spot on the carrier. Take a closer look at the trend with UNIGLOBE experts.
Read more »
---
HOTEL ASKS FOR CREDIT CARD COPY. SHOULD YOU BE WORRIED?

Why does my hotel ask for a copy of the front and back of my credit card? What if they misuse the information?
It is not uncommon for hotels to ask for these details. They generally preauthorize your card for any incidentals like meals not included in your plan. When you check out, the hotel adjusts your bill for these services with the security amount and releases the balance. To allay any fears of the hotel misusing your credit...
Read more »
---