COMPLETE ACCESS ONLINE GOES MOBILE

Taking service excellence a few notches higher, UNIGLOBE Travel has recently introduced the mobile optimized version of its cutting edge agent booking tool, Complete Access Online. Read on for an inside scoop on why we went mobile and how this will make your travel booking experience with UNIGLOBE even better than before.
Read more »
---
LEAD THE CHANGE WITH UNIGLOBE EXPERTS!

The travel industry is undergoing a remarkable change – from how companies manage spend to new payment solutions. In order to ensure that the changing face of business travel means only one thing for you – a much improved travel experience, our UNIGLOBE experts will gather at the 11th Regional Conference to become Masters of Change.

Read more »
 
---
WHY IS NOW THE BEST TIME TO REVISIT YOUR TRAVEL PROGRAM?
It is good to subject your company's travel spends to close scrutiny. The question is, is it enough? Not according to UNIGLOBE experts. Unless you do a complete review of your current travel program, your efforts directed at increasing compliance and optimizing spends are not enough. Read on to find out why. UNIGLOBE experts explain the biggest reasons why you should consider reviewing your company's travel program.
Read more »
---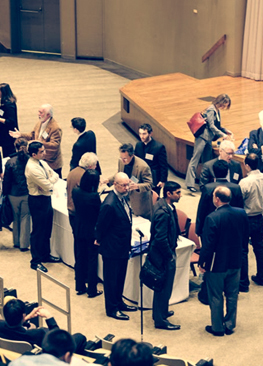 GETTING THE MOST OUT OF CONFERENCES & CONVENTIONS

September and October, the busiest season for conferences and conventions is around the corner. Heading out on the road to meet your industry peers while unprepared will be a waste of your time and your company's money. Read on as our UNIGLOBE experts share some tips and tricks on getting the most out of the season.

Read more »