PROFILING MATTERS!

Freezing on your summer travel plans at the eleventh hour? Chances are that you are already under mounting pressure from family to turn things around quickly, lest their summer break will be reduced into insignificance. In this story, UNIGLOBE Experts rescue you while bringing the focus on one travel basic that makes you an ever-ready traveler – Your Travel Profile.
Read more »
---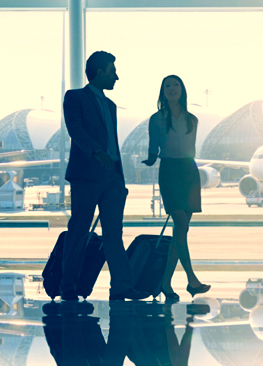 HOW TO CHOOSE THE FREQUENT-FLYER PROGRAM FOR YOU?

When it comes to frequent flier programs, it might seem like a good idea to join them all. After all, what can be a better way of ensuring that you reap all benefits of each and every program out there, rather than having to restrict to benefits of one lone program. Tempting as it might be, joining all loyalty programs is not a smart thing to do.

Read more »
 
---
GREAT APPS FOR FAMILY TRAVEL

One of the most looked forward times of the year is when you take that trip with your family. As fun as the whole affair is, travelling with the whole crew comes with its unique set of challenges. Well, these travel apps handpicked by our UNIGLOBE experts and the company of your loved ones, should be enough to help you tide over any challenges.
Read more »