STREAMLINING TRAVEL COST GETS EASIER WITH CENTRAL TRAVEL ACCOUN

UNIGLOBE Travel has recently introduced Central Travel Account (CTA), a centralized booking solution from HDFC Bank, for its clients. CTA allows you to consolidate travel expenses and in turn achieve cost efficiency by ensuring better control over travel spend, transparency through improved spend visibility and policy compliance. Read on as our UNIGLOBE experts give you a lowdown on all there is to know about CTA.

Read more »
 
---
PLANNING A PERFECT VACATION? GET YOUR RESEARCH RIGHT!

With only a couple of months to go before your impending mid-year trip with family, the time is ripe to get planning. Starting with the first leg of planning, the all important research, might be overwhelming with the multitude of research channels and probable destinations to choose from. In this article, become the master of researching that perfect holiday, with our UNIGLOBE experts.
Read more »
---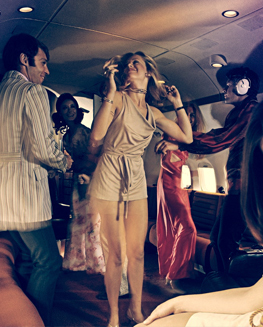 INTO THE FUTURE OF TRAVEL

Airplanes with party rooms, suitcases that tell you where they are…these are not scenes from a sci-fi movie but might be the reality of your travel experiences in the not so distant future. Read on as our UNIGLOBE experts give you a glimpse into the future of travel all set to become more pleasant on the back of technological advancements and innovation.

Read more »
 
---
INTERNATIONAL RIDE HAILING APPS

Ride-hailing apps have spurred a global phenomenon of similar companies. Our UNIGLOBE experts give you a lowdown on international ride-hailing apps that might be useful while on vacation or doing business overseas.
Read more »