Read on for an inside scoop on the latest features and benefits of this cutting edge tool.
1.Multi-city search
The updated tool allows domestic and international travels with a multi-city itinerary to be booked in one go. Thus, managing trips involving multiple destinations becomes far less complex for the traveler with details of the different legs of the trip (up to 6 segments) being integrated under a single booking reference.
2.Enhanced traveler profiles
The group company feature maintains a single profile for corporate clients that are common for different companies under the same group. This feature not only helps avoid duplication of traveler profiles but also eases access of common client profiles for the group companies, ultimately allowing our UNIGLOBE experts to know and serve our clients better.
3.Book insurance policies
With the updated tool, UNIGLOBE experts have the ability to book both domestic and overseas insurance policies of TATA AIG at the time of booking tickets itself. Hence, clients can now be at ease without having to fret about buying medical insurance separately while traveling.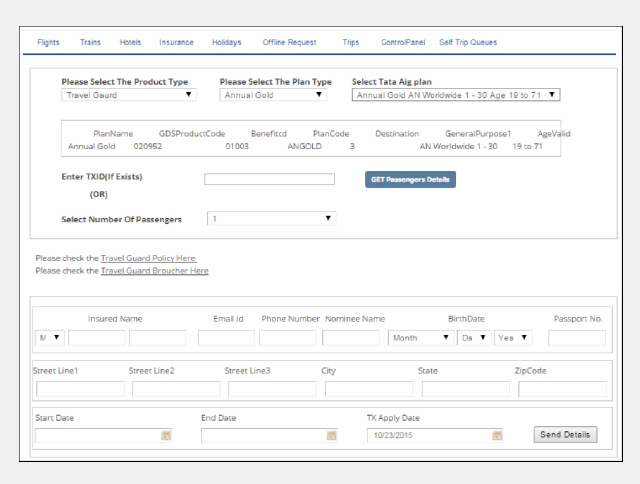 4.Class-wise fare classification
Another great feature that has been integrated in the updated tool is the ability to search class-wise fares. This added functionality allows our UNIGLOBE experts to search fares in different classes through a single click and hence serve clients with greater agility.
The revamped Complete Access Online Tool from UNIGLOBE Travel is yet another step towards delivering on our promise of Travel Simplified.